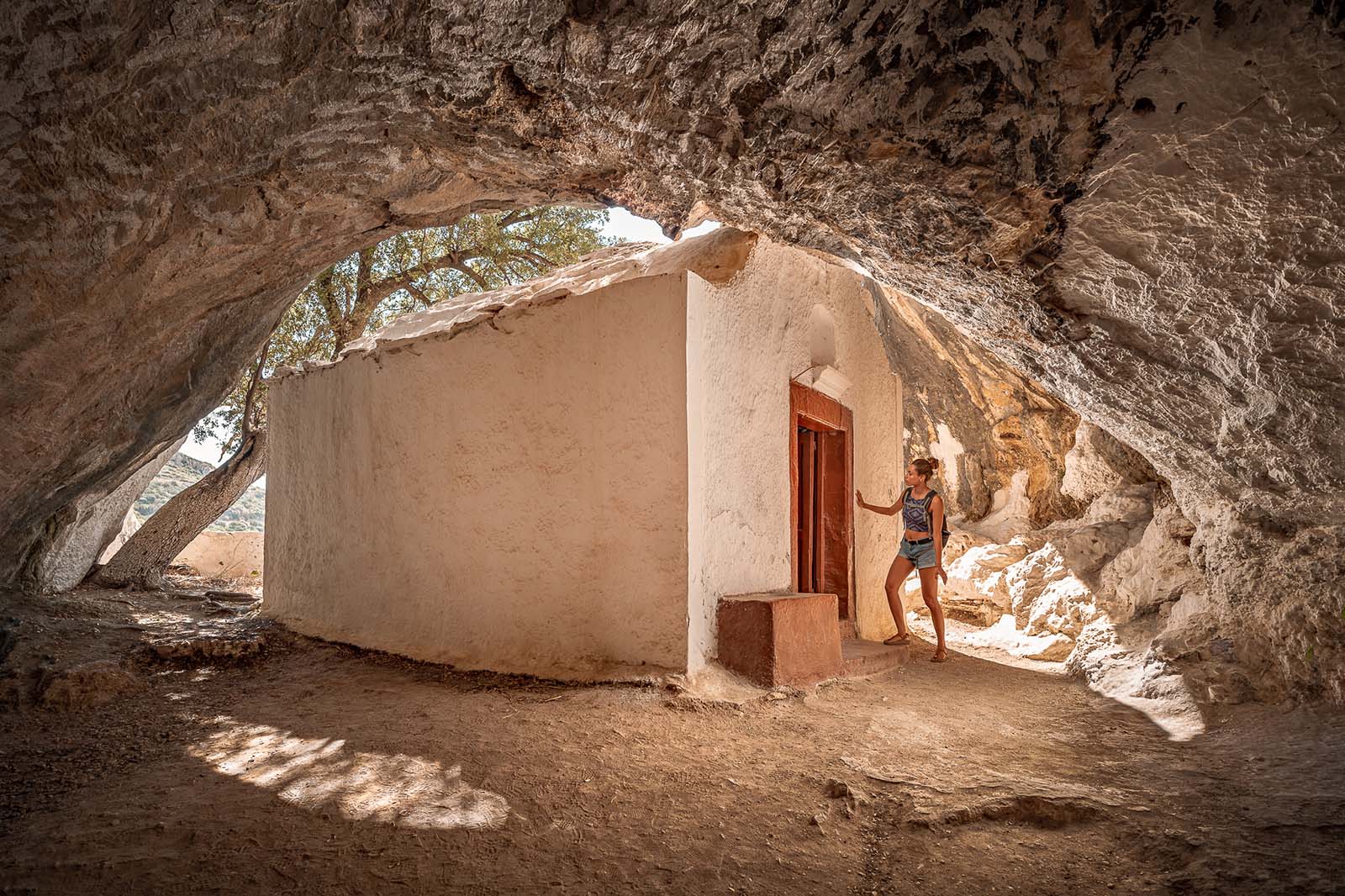 What to do on Samos
An archaeologist's treasure chest

Samos has a plethora of antiquities and attractions for you to discover. Among them, the walls of Polykrates, the Ancient Theatre and Roman Baths, and the amazing tunnel of Eupalinos, one of the great engineering feats of all time. Finally, the Temple of Hera was one of the largest temples in Greece.

Vathy, living traditions in the present tense

Have a wander around the old part of Samos' main port-town, built on a hillside overlooking the sea. The narrow streets and handsome two-storey houses with tiled roofs and charming individual features will give you a glimpse of pre-20th-century life. Some homes attract your attention with an elegant stone staircase, others will have interestingly carved wooden doors, or the enclosed balconies typical of Anatolia. But walk down to the waterfront and you're back in today. The town extends around the deep bay that gave it its name.

Beaches, beaches, beaches

You'll have an embarrassment of riches and the fun of searching for the one you like best. Do you prefer organised or private and pristine? Vast sandy stretches or intimate coves? Crowded and sophisticated or remote-and-bring-your-own-picnic? Sand or fine pebbles? Beaches of every type skirt the island. On the north coast, you could start with popular Kokkari and the quieter beaches next door (Lemonakia, Tsamadou, Tsambou) as far as Agios Konstantinos.

A boat trip to tiny Samiopoula

Near Karlovasi there's Potami, a big, beautiful strand, with a selection of bars and restaurants behind it. At Vathy, everyone flocks to Psili Ammos ('fine sand') and Mykali, a beach that goes on forever. The south coast offers Kambou, Votsalakia ('little pebbles') and gorgeous Chrysi Ammos ('golden sand'). Take your pick or try them all.

An aperitif with a pedigree

Samos' reputation for fine wine goes back to antiquity. It's no accident that the Catholic Church used to have a special order of accredited Samos wine for its Holy Communion services. Today the famous local grape, Muscat Blanc a Petits Grains, continues to produce a dessert wine that has oenophiles raving.


Source : https://www.discovergreece.com/